3 Things to Consider Before Buying Your New Home
Posted by Walid Muhammad on Friday, March 2, 2018 at 5:31 PM
By Walid Muhammad / March 2, 2018
Comment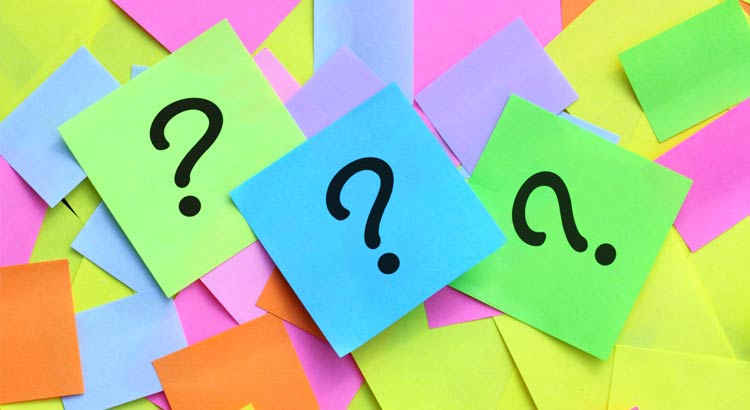 It is easy to become overwhelmed when you enter the home buying market. Friends, family, colleagues, and even acquaintances will give you their opinions. It's a lot of info for a veteran to take in, it's worse if you're a first time home buyer. While most of them are looking out for your best interest, they aren't fully aware of what's happening now in the housing market.
It is important for you to be prepared and have your own questions ready. No matter what other opinions you are getting, you are the one buying the home and your comfort level will help make your final decision. Here are three important questions to ask before you purchase a home.
1. Why am I Buying a Home?
Regardless of the finances, it is important to think about what made you want to buy a home in the first place. Usually, the reasons don't have to do with money. Instead, home buyers are focused on how the house will impact their family in the future.
A study done by the Joint Center for House Studies at Harvard found there are four reasons people buy a home. Those reasons include schools for your children, a safe environment, more room for your family to grow, and control of your space.
These factors are the most common reasons people look to buy a new home.
When you ask yourself why you are looking to purchase a home, do any of those factors come up? Spend time with your spouse or family members who are involved in this decision and determine why you want a home in the first place.
Creating this list will help when searching for a home and can help your real estate agent find the best home for your needs.
2. What is the Current Trend with Home Values?
Our current economy and housing market are strong. Home values and mortgage rates are increasing during a time of decreased inventory.
If you are looking to purchase a home but want to stay within a budget, it may be in your best interest to move quickly. It is forecasted for these trends to continue in an upward motion, causing home values to continue to increase and put pressure on affordability.
3. What are the Current Mortgage Trends?
The price of the house is not the only thing you should be concerned with when purchasing a home. Mortgage rates are always changing and can have a big impact on your monthly payments.
Current trends show mortgage rates are rising. This is something to consider if you are debating the right time to purchase a home, since the rates may be higher down the road. As interest rates rise, the same money will buy less home.
Keep in mind; you won't be able to affect your interest rate until you find a home and complete the loan process.
Bottom Line
You and your family are the only ones who can determine the right time to purchase your new home. It is important to decide exactly why you want a new home for your family and decide on a budget that will be comfortable moving forward.
Your budget may affect the amount of time you have to search for a home since home prices and mortgage rates are increasing.